Accessing a cluster using Red Hat OpenShift Service on AWS (ROSA) with STS
Once a cluster is successfully created within your ROSA environment, there are a few ways to access it.  The preferred method is accessing your cluster using an identity provider (IDP) account.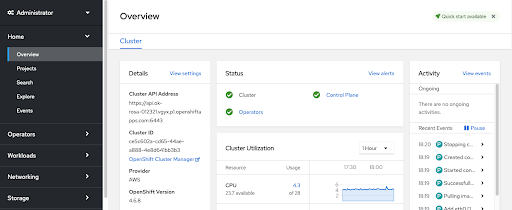 This learning path is for operations teams or system administrators
Developers may want to check out Foundations of OpenShift on developers.redhat.com.