Innovate faster in the cloud
Red Hat® Cloud Services help teams focus on the work that's most important to them—quick development, deployment, and evolution of applications—while trusted experts manage the infrastructure.
Access cloud offerings in the Red Hat Hybrid Cloud Console—your key to modernizing your business, reducing costs, and building with more freedom.
Build and deliver applications quickly
The Red Hat Hybrid Cloud Console offers tools to deliver your applications quickly, while enhancing security and compliance across operating environments:
Automate code deployment, databases, server provisioning, and application testing.
Securely connect across clouds, and among consistent developer environments.
Expand connections, control, and visibility across your domains, even as your environments increase in scale.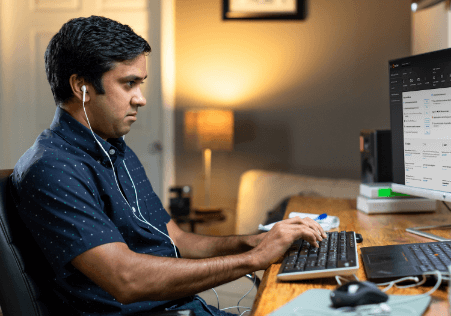 Creating a Red Hat OpenShift® Dedicated cluster in the Red Hat Hybrid Cloud Console
Deploy application services
68% of organizations are deploying application services in cloud environments.1
Shorten development cycles
Using Red Hat OpenShift cloud services lets organizations shorten development cycles by up to 70%.2
Improve operational efficiency
Switching to Red Hat OpenShift cloud services can improve operational efficiency by 50%.3
Improve your cloud knowledge and skills at your own pace
Get hands-on experience in a Red Hat learning hub and expert guidance on using cloud products and services from Red Hat's hybrid cloud blog.